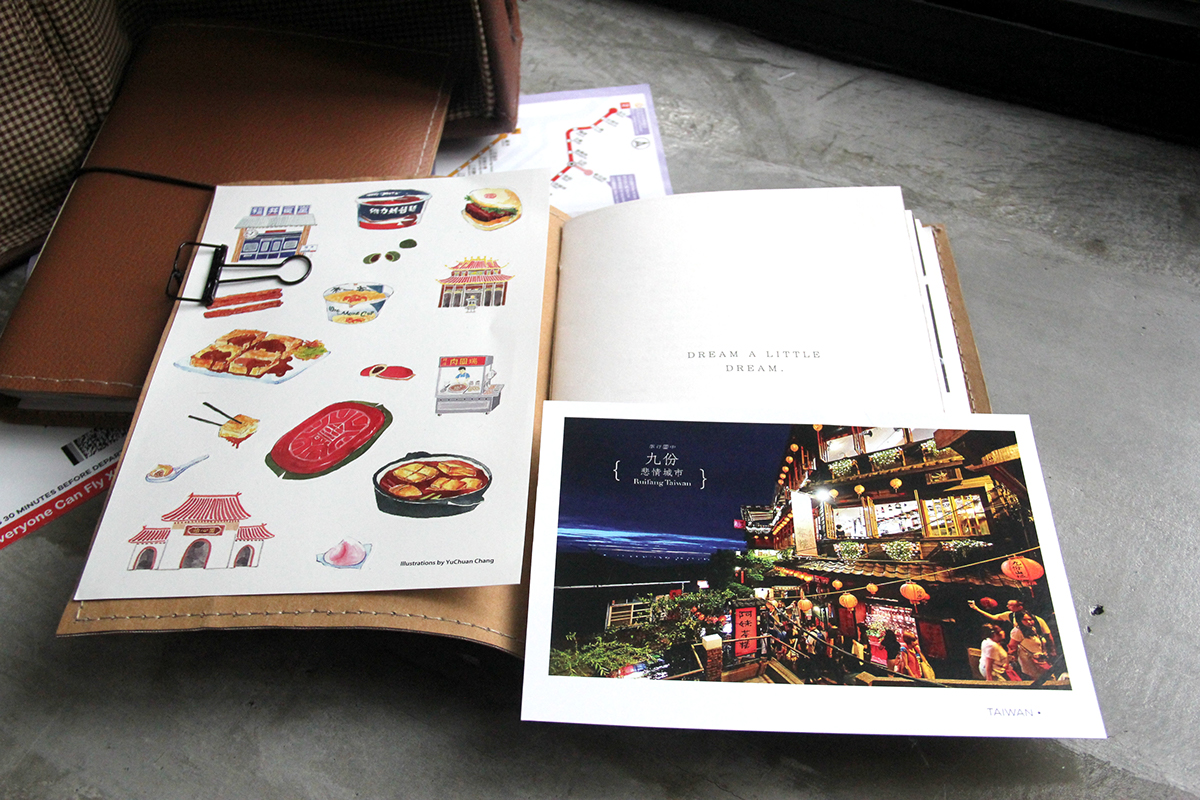 那年,十八歲的一個夢 。
Dream A Little Dream.
/ 2017
A traveller notebook that records little things found in Taiwan,
and it has always been a dream of mine to study abroad in Taiwan.
It is like a diary containing thoughts and feelings. It also works as the
reader's diary as empty pages are provided for them to share their fun
experience during their vacation.
info

PROJECT RE
University West Of England
BA(HONS)Graphic Design
All copyright 2020